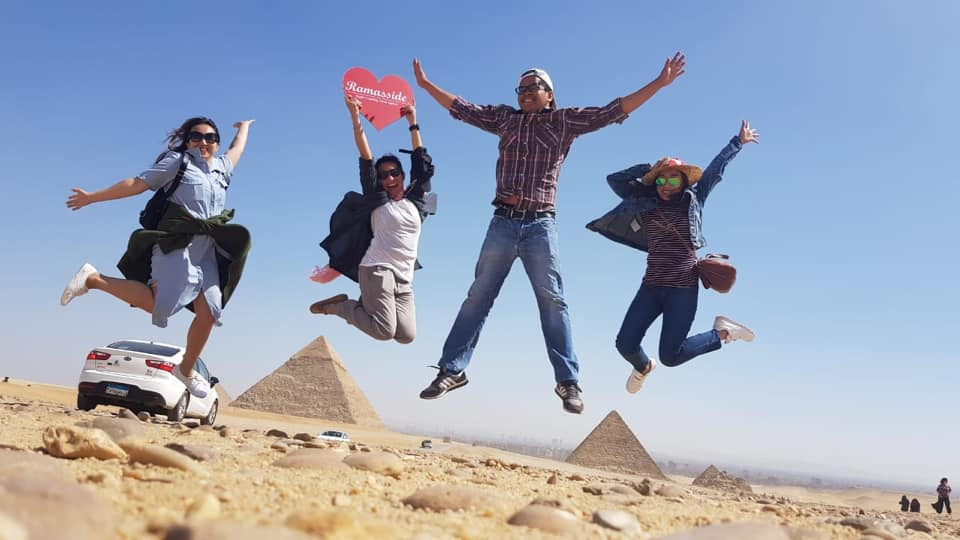 Immerse yourself in the vibrant tapestry of Cairo's culture and history with our Cairo Photo Tour. Explore the city's iconic landmarks, bustling markets, and hidden gems through the lens of your camera. Join us for an unforgettable photography adventure in the heart of Egypt's capital.
Overview:
Embark on a visual journey through Cairo, a city brimming with history, culture, and captivating scenes waiting to be captured. Our Cairo Photo Tour is designed for photography enthusiasts of all levels, from beginners to professionals. Discover the soul of Cairo as you frame its stories, colors, and traditions through your lens.
Highlights of the Tour:
Explore the bustling Khan El Khalili Bazaar, a photographer's paradise.
Frame the awe-inspiring Pyramids of Giza from various angles.
Capture the majestic Sphinx against the backdrop of the desert.
Visit historic landmarks such as the Citadel of Salah El Din.
Photograph the stunning architecture of Islamic Cairo.
Snap candid shots of everyday life along the Nile River.
Enjoy guided photography sessions and tips from a professional photographer.
Immerse yourself in Cairo's vibrant street scenes and local culture.
Learn about the history and stories behind the city's iconic sites.
Advantages:
Guided by a professional photographer who knows the best angles and lighting.
Ideal for photographers of all skill levels, from beginners to advanced.
Small group sizes to ensure personalized guidance.
Access to both famous landmarks and hidden gems.
Gain insight into the cultural and historical context of each location.
Itinerary:
Morning:
Meet your professional photographer guide in Cairo.
Begin your photo tour with a visit to the Pyramids of Giza.
Explore the Sphinx and the surrounding desert landscapes.
Capture stunning shots of the pyramids from different viewpoints.
Afternoon:
Enjoy a local Egyptian lunch at a traditional restaurant.
Continue your photography journey at the Citadel of Salah El Din.
Frame the historic mosques and panoramic views of the city.
Explore Islamic Cairo's architectural gems and bustling markets.
Evening:
Visit the lively Khan El Khalili Bazaar, a haven for street photography.
Capture the vibrant colors, characters, and crafts of the market.
Conclude your Cairo Photo Tour with a photography review and Q&A session.
Inclusions:
Guided photo tour with a professional photographer.
All entrance fees to attractions.
Lunch at a local restaurant.
Transportation to and from tour locations.
Exclusions:
Camera equipment (please bring your own camera).
Personal expenses.
Tips and gratuities.
Pricing Information:
Tips and Advice for Photographers:
Bring your camera, spare batteries, memory cards, and a tripod if desired.
Dress comfortably and consider the weather conditions.
Be respectful of local customs and ask for permission when photographing people.
Don't forget to capture the details and unique moments that define Cairo's character.
Trip Notes:
This is a small-group tour to ensure personalized attention from the photographer guide.
Participants are encouraged to ask questions and seek photography tips throughout the tour.
FAQs:
What type of camera equipment is recommended for this tour?

We welcome photographers with any type of camera, from DSLRs to smartphones. It's about your passion for photography, not the equipment.

Can beginners join this tour?

Absolutely! Our professional photographer guide will provide guidance suitable for all skill levels.

Are tripods allowed at the tour locations?

Tripods are generally allowed, but it's essential to be mindful of other visitors and follow any specific rules at each location.

Can I purchase prints of my photos from the tour?

We do not provide printing services, but your guide can offer advice on where to get your photos printed locally if desired.

Is there a minimum age for participants?

There is no minimum age, but participants should be interested in photography and comfortable with walking.